Andy Frost and his team are working towards reclaiming the World Record for the fastest street car over a 1/4 mile at Bahrain International Circuit with Red Victor.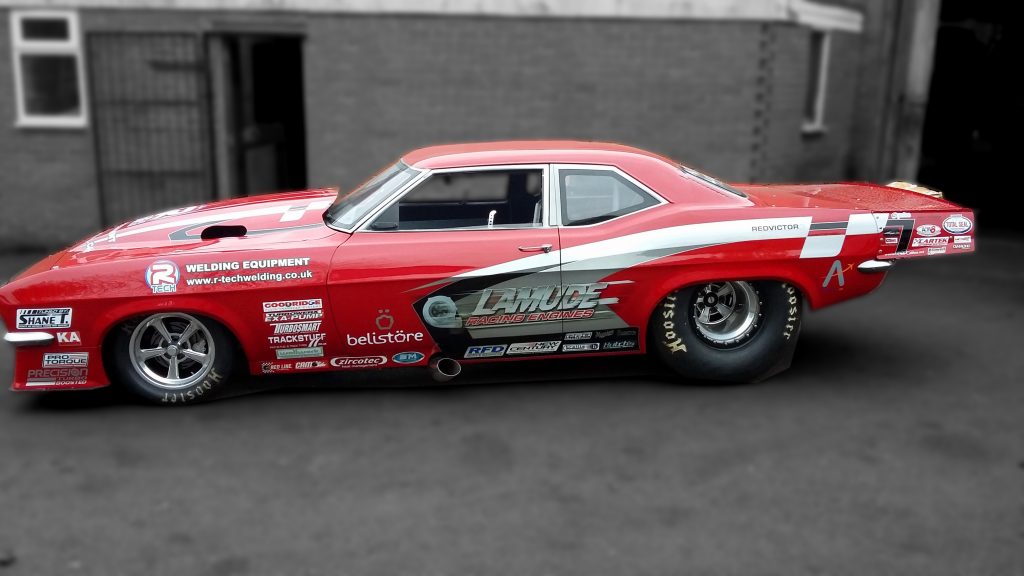 Red Victor 3 is a modified, heavily tuned version of Vauxhall's original 1967 Victor FD. First built by Andy Frost in 1981 after buying the car for just £60 Red Victor has gone through many changes and evolution's to the car that it is today.
R-Tech Welding Equipment is proud to support Andy with his relentless and uncompromising determination to take back the title. His and his team's passion paid off in the first round that they attended at Santa Pod in May 2017, were they ran a person best 6.37 @ 234mph.
The next test meeting in September at Santa Pod for the Euro Finals saw them have a cylinder head issue, and the engine had to be rebuilt to get the car to Bahrain. The team worked assiduously and managed to get the car ready to be shipped to Bahrain in time for the Bahrain Drag Racing Club's 3rd round. The team suffered more bad luck when they arrived in Bahrain to find out their truck had been broken into, items stolen and the car had been trampled over causing damage to the paint work. This only made Andy and the RV team's resolve stronger.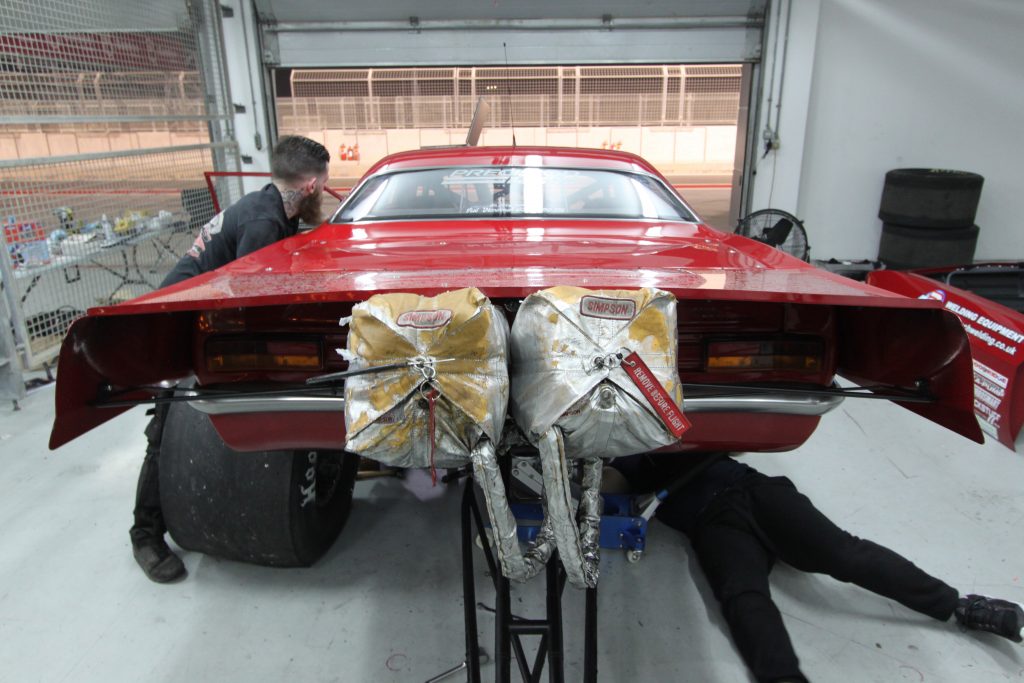 The car had not been run at all until it arrived, and with the track being very different to anything they have raced on before, the first few runs were to get the set up right and stress test the engine. The track was incredibly sticky and gave fantastic traction for the launch. The team managed to get the set up further on where it needed to be and on the 3rd run on the last day ran a Personal Best of 6.31 seconds at 236 mph.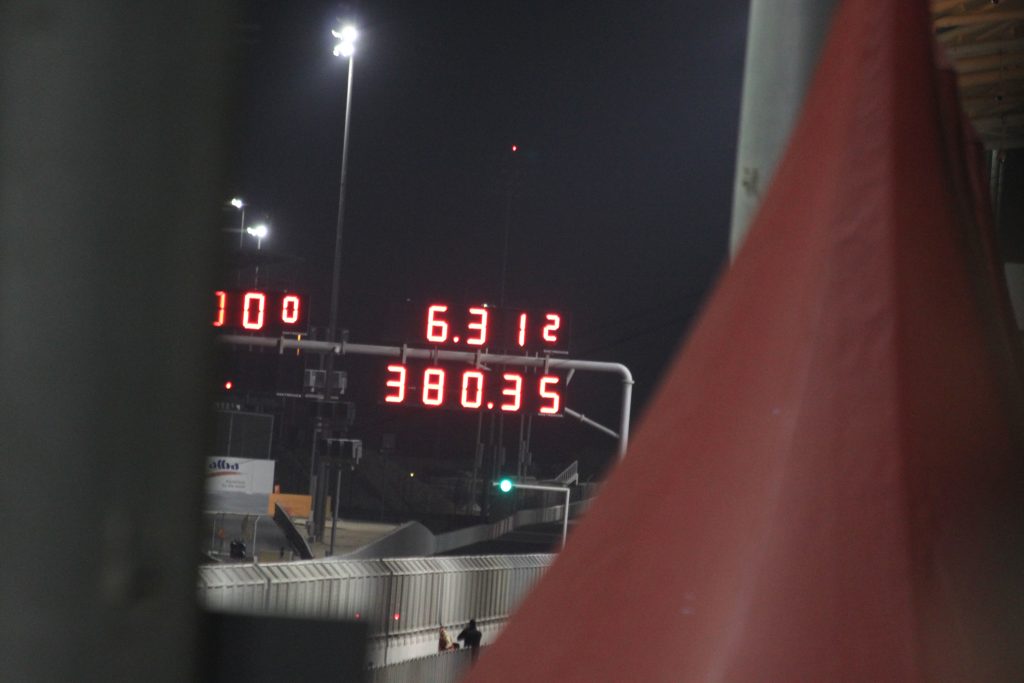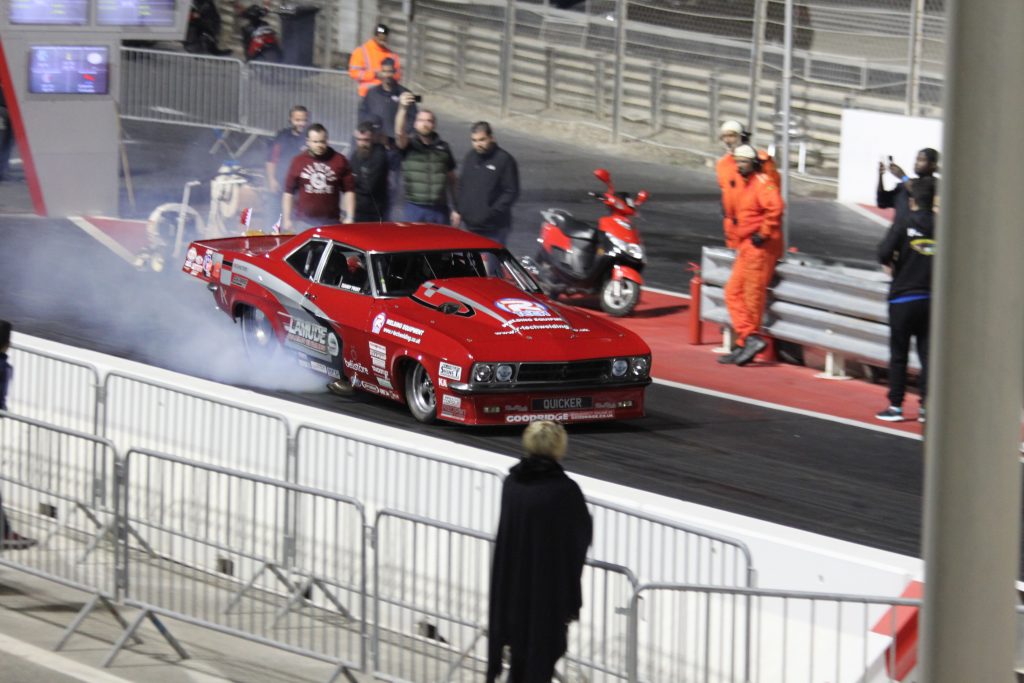 The ultimate goal is to beat the world record and run a ¼ mile in 5.84 seconds. There are two more meetings in Bahrain in February and now that they have the car a lot more dialled in to the track it is looking like a real possibility!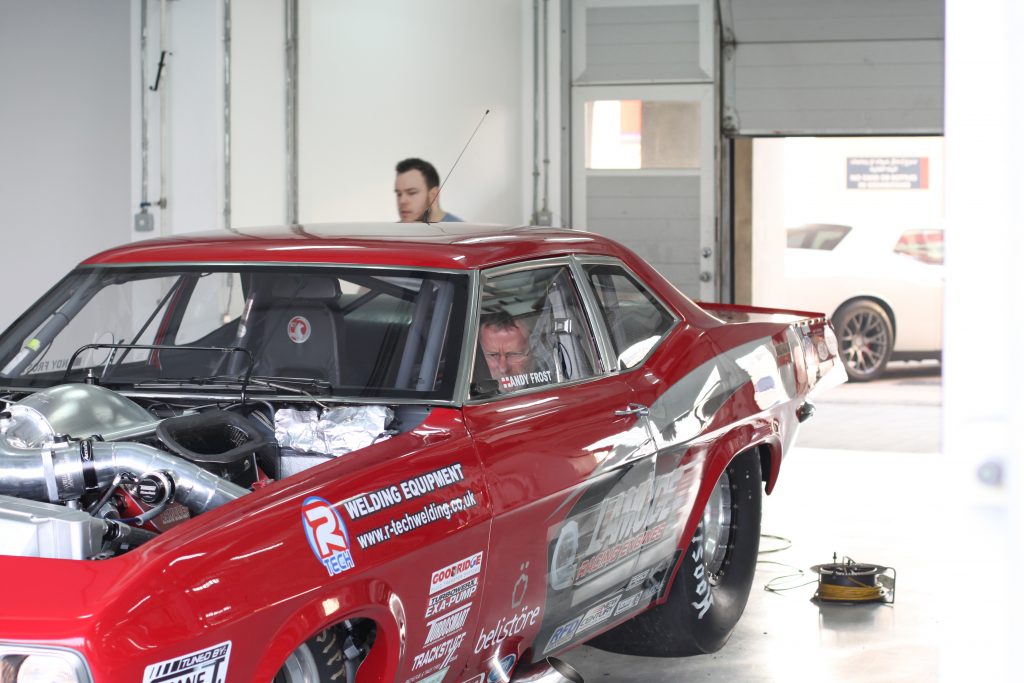 The R-Tech team wish Andy and the Red Victor Team all the best for the next two rounds.