R-Tech Welding Equipment Sponsorship of Ash Hand in Renault UK Clio Cup
This entry was posted on April 28, 2017 by admin.
We are extremely proud to announce that we are sponsoring Ash Hand in the 2017 season of the Renault UK Clio Cup.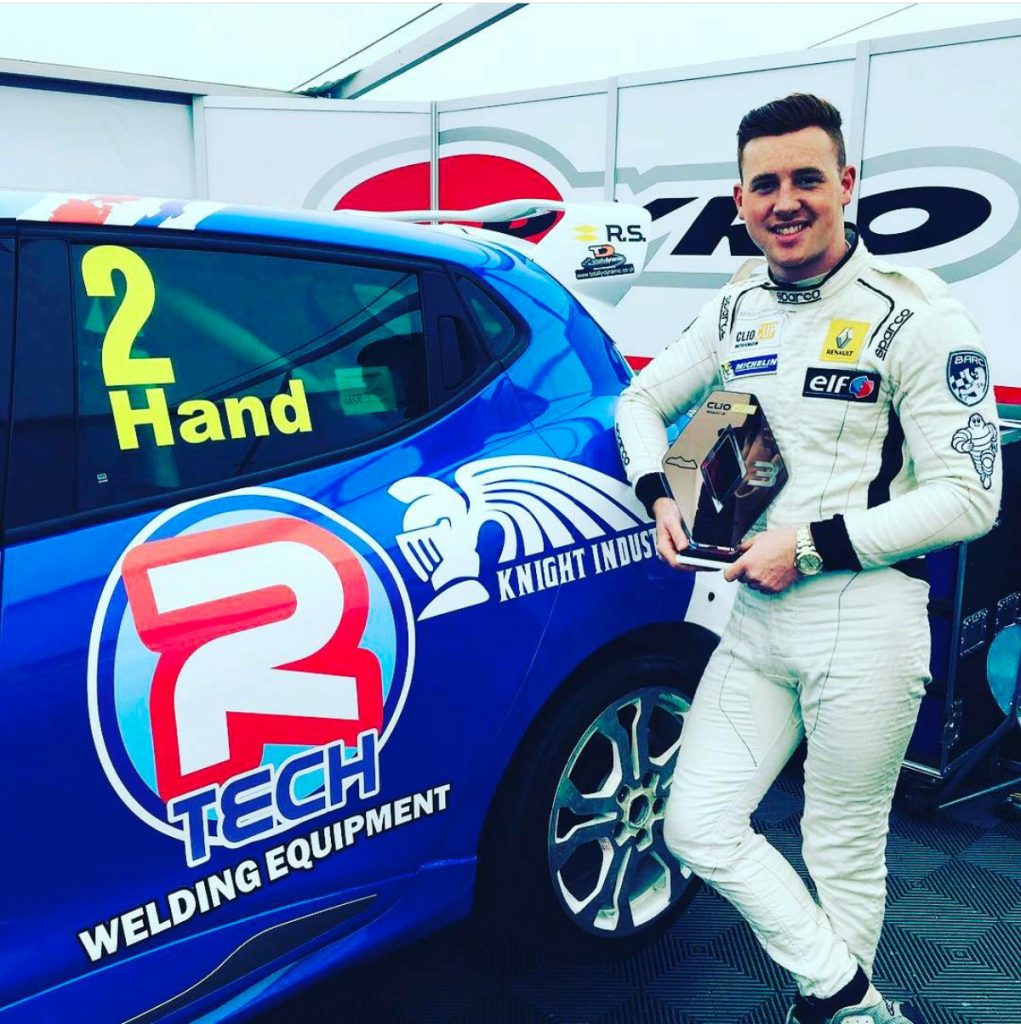 With just days before the season started Ash confirmed his return to the championship after narrowly missing out on the championship title in 2015.
Ash is a dedicated and determined driver who is hungry to be back on the podium this year.
To celebrate our sponsorship of Ash Hand in the Renault UK Clio Cup this season we will be giving away tickets for each racing Sunday. That's right, free tickets to every Clio Cup race weekend!
We will run individual competitions for each race weekend so keep an eye on our social media pages for your chance to win.
The whole R-Tech team would like to wish Ash the very best of luck for 2017.